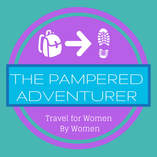 About Laurel and Karen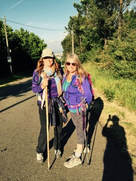 We are consummate travelers and the best of friends. We have traveled extensively throughout our lifetimes and find that travel is how we connect, grow, learn, decompress, and stay sane. On our last international trip together, we decided that it would be great fun to create a travel company for women, by women. We wanted to help other women experience what it means to travel to unique places, learn about the local community, and feel pampered and cared for as you explore. That is the goal of The Pampered Adventurer - to help women travel freely, boldly, safely, and with their hearts open. Join us on our next adventure.
"For me there is only the traveling on paths that have heart, on any path that may have heart, and the only worthwhile challenge is to traverse its full length--and there I travel looking, looking breathlessly." Carlos Castaneda

​Who is Laurel Wilson?
Laurel is a journeyer, a traveler, a mother, a wife, a friend, and a seeker. Her parents instilled a love of adventure and travel in her at a young age. Her father was a pilot, and her family would often pack a suitcase with a swimsuit, shorts, jeans, and a sweater and arrive at the airport not knowing where they would be heading as they had to travel standby where ever seats were available. Her international travels have taken her to Australia, Bali, Costa Rica, Spain, Mexico, Peru, Canada, Scotland, Ireland, England, France, Germany, Italy, and Greece. She and her husband downsized after the children graduated and chose to spend their free time traveling to as many places as they could. She has long been the girlfriend that planned women's trips for her friends, arranging housing, food, and activities, and having a great time on the journey. When she is not traveling, she enjoys writing books on pregnancy and lactation, speaking at conferences, training the healthcare community on lactation issues, and acting as Senior advisor for CAPPA and serving on the board of directors for the United States Breastfeeding Committee. On her days out of the office you will find her hiking (often with Karen), kayaking, taking road trips, and reading women's travel books and historical biographies.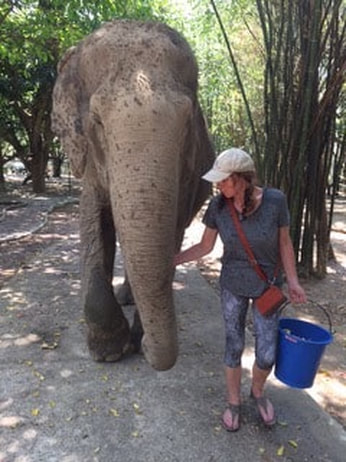 Who Is Karen Ulrich?
Karen has been an avid traveler since her first world back packing tour began at age the young age of 21. Growing up in remote Australia, left her wanderlust lusting for adventures to foreign cultures far away. Following a two-year trek backpacking tour through Thailand, England, Ireland, France, Germany, Switzerland, Holland, Greece, Rome, and Israel, her last stop was the United States. She then transitioned into a new home and family. A vacation house in Ecuador and some family trips abroad temporarily satisfied the travel bug until a pilgrim trip to Spain with best friend, Laurel, rekindled a deep desire for exploration. This trip resulted in "The Pampered Adventurer" company being born.​ Loving all things real estate, Karen is both an investor and agent in beautiful Colorado. She is the mother of two young adult women and two furry ones. She creates a balance between work life and play by rejuvenating herself with nature and wildlife, travel, and family.